Martin Lewis' travel insurance
Money Saving Expert's top travel insurance tips guide you through all aspects of holiday insurance. From booking your cover through to making a claim, Martin Lewis and his money saving team explain:
When to book your holiday insurance
What is covered
Pre-existing conditions
Annual vs single trip travel insurance over 70s
Cruise travel insurance
Over 70s travel insurance
As many packaged bank accounts provide travel insurance as part of the service, you may find you are already covered. Therefore, Martin Lewis' advice is to check before you buy. What else does the Money Saving Expert say about travel insurance?
---
Post Office Travel Insurance for any age
For weekend breaks to one year trips Cruise cover provided as standard!
Optional extras - including ski, cruise & golf insurance Choose from single trip, annual multi-trip or backpacker cover 24/7 medical emergency helpline
- Example Quote* - £32.36 (PO Single Trip)
> GET A QUOTE FROM POST OFFICE INSURANCE
- Link not working?
try this
---
Staysure Travel Insurance for ANY AGE
5 Star
reviews on
Trustpilot
than any other travel insurance provider.
Covering you for one trip to any worldwide destination, with no upper age limit 100% of claims are progressed to the decision stage within 2 days of receiving all documents
- 99% of global destinations covered
- Example Quote* - £55.00
> GET A QUOTE FROM STAYSURE INSURANCE
- Link not working?
try this
---

Avanti Insurance for the Over 65s
Single Trip Travel Insurance covers anyone up to the age of 120! Cancellation cover starts as soon as you take out the policy and ends when you're back home again. Ideal if you are planning on a long stay in the winter sun of Spain or Portugal, or further afield like Mexico or Thailand.
- Example Quote* - £29.00
> GET A QUOTE FROM AVANTI INSURANCE
- Link not working?
try this
---

Good to Go for the over 80s
Goodtogoinsurance.com provides travel insurance cover to travellers of any age, with or without pre-existing medical conditions. They can also cover your travelling companions on the same policy.
- Pre existing conditons such as Cancer, Heart Conditions, Diabetes, Stroke, Epilepsy and many more
- Single trip and annual travel insurance with no age limit
- Three levels of travel insurance cover available and No AGE LIMITS!
- Example Quote* - £67.34 (Silver Policy)
> GET A QUOTE FROM GOOD TO GO INSURANCE
- Link not working? try this

---

Medical Travel Insurance for any age
Compare prices for a specific trip, covering medical conditions and medical expenses.
We'll search our panel of over 30 specialist providers for you.
Example Quote* - £32.36
GET A QUOTE FROM MED TRAVEL COMPARED >
- Link not working? try this

---
Travel Supermarket Comparison
Travelsupermarket insurance will give you a broad view of the whole of the travel insurance options for your longer stay trip. Compare 120 holiday insurance policies from over 50 travel insurance providers including SAGA, Staysure and Allclear.
- Policies tailored to you
- Cover from just £6.00
> GET A QUOTE FROM TRAVEL SUPERMARKET
- Link not working?
try this
---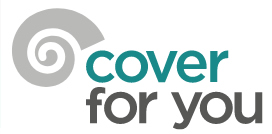 Cover for You Travel Insurance up to 75
Award Winning Travel Insurance - Best Travel Insurance Provider (Forbes Advisor 2022). CoverForYou offers comprehensive travel insurance backed by our award winning customer service and claims teams.
- Offers Single and Annual cover worldwide
- Quotes from* - £5.50
> GET A QUOTE FROM COVER FOR YOU
- Link not working?
try this
---
Columbus Insurance up to the age of 85
Columbus offer a range of flexible single-trip policies from just £2.69 and annual policies from £22(1) covering both Europe and Worldwide destinations. All policies include cover for over 150 sports and activities. For those with a more adventurous streak, many more daring activities can be covered for a small extra premium.
- Example Quote* - £12.69
> GET A QUOTE FROM COLUMBUS INSURANCE
- Link not working?
try this
---
Globelink Insurance for seniors up to 89
Single trip policies are available for up to 89 year olds, Over 50 pre-existing medical conditions covered for free
24/7 medical emergency helpline - we're there if you need us
- Example Quote* - £40.99
> GET A QUOTE FROM GLOBELINK
- Link not working?
try this
---
In addition to buying the right travel insurance to suit your needs and being honest when you apply, make sure you get the cover well before you leave.
---
Disclaimer
This site is not affiliated, associated, or in any way officially connected with Martin Lewis or MoneySavingExpert.com or their subsidiaries. The names of these companies, as well as related names, marks, emblems, brands, and images, are registered trademarks of their respective owners.