Holiday Insurance for Seniors to Thailand

Thailand Holiday Insurance Travel Cover
Thailand has for a long time been a very popular destination for seniors and those over the age of 80. It seems to have it all. Hot weather year around, great beaches, diving, world class shopping, awesome food, culture....in fact this list could go on and on!
It's no wonder so many older Brits like to holiday there but it's also a destination where you absolutely must have a good level of travel insurance. Hospitals are generally excellent in Thailand but there is no NHS and you could end up with a huge bill if you have a medical emergency.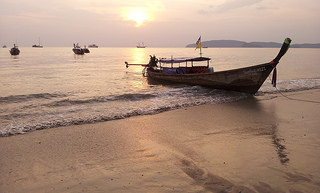 ---
Post Office Travel Insurance for the under 86s
For weekend breaks to one year trips Cruise cover provided as standard!
Optional extras - including ski, cruise & golf insurance
Choose from single trip, annual multi-trip or backpacker cover
24/7 medical emergency helpline
Example Quote* - £32.36 (PO Single Trip)

> Get a quote from POST OFFICE INSURANCE - Link not working? try this
---
Travel Supermarket Comparison
Will give you a broad view of the whole of the travel insurance options for your longer stay trip.
Compare 400+ holiday insurance policies from over 50 travel insurance providers Cover from as little as £4.69*
Online quotes from £11.10

> Quote from TRAVEL SUPERMARKET - Link not working? try this
---
Columbus Insurance up to the age of 85
Columbus offer a range of flexible single-trip policies from just £2.69 and annual policies from £22(1) covering both Europe and Worldwide destinations. All policies include cover for over 150 sports and activities. For those with a more adventurous streak, many more daring activities can be covered for a small extra premium.
Example Quote* - £2.69!

> Get a quote from COLUMBUS INSURANCE - Link not working? try this
---
Globelink for seniors up to 89
Single trip policies are available for up to 89 year olds
Over 50 pre-existing medical conditions covered for free
24/7 medical emergency helpline - we're there if you need us
Example Quote* - £40.99
> Get a quote from GLOBELINK INSURANCE - Link not working? try this
---
Medical Travel Insurance up to 99 years
Med Travel Insurance is a broker who have an excellent track record finding insurance for people up to 99 years old.
- Get cover, even when you have medical conditions such as diabetes, arthritis, asthma, cancer, strokes, epilepsy, blood pressure and heart conditions, as well as many more.
Example Quote* - £37.22

> Get a quote from MEDICAL TRAVEL INSURANCE - Link not working? try this
---

Travel Insurance for Medical (up to 99)
Optional Independent Traveller Insurance to provide cover when individual elements of a trip are booked separately, rather than as part of a package. This enhancement also provides cover for flights cancelled or delayed as a result of travel disruption caused by a volcano.
- No wardrobe worries - up to £2,500 for lost luggage
Quotes from- £59.22 (Med Policy)
> Get a quote from TRAVEL INSURANCE 4 MEDICAL - Link not working? try this
---
AA Travel Cover Insurance (no age limits)
- Single trips have no upper age limits.
- Discount for AA members
- Medical expenses up to £10 million
- No excess to pay if you have to make a claim
Example Quote* - £53.51 (Single trip)

> Get a quote from AA TRAVEL COVER - Link not working? try this
---
Explorer Insurance over 80s
With Explorer you can choose from Single Trip, Annual Multi Trip, Winter Sports, Cruise and Older Backpacker Travel Insurance.
£5 million medical expenses cover
£5,000 holiday cancellation cover
Up to 99 Example Quote* - £37.49 (ES Single Trip Plus)

> Get a quote from EXPLORER INSURANCE - Link not working? try this
---

Good to Go for the over 80s

Goodtogoinsurance.com provides travel insurance cover to travellers of any age, with or without pre existing medical conditions. They can also cover your travelling companions on the same policy.
- Pre existing conditons such as Cancer, Heart Conditions, Diabetes, Stroke, Epilepsy and many more
- Single trip and annual travel insurance with no age limit
- Three levels of travel insurance cover available and No AGE LIMITS!
Example Quote* - £67.34 (Silver Policy)

> Get a quote from GOOD TO GO INSURANCE - Link not working? try this
---
Latest Thailand Travel News for the Over 65s
Thailand is set to welcome more and more tourists, with UK seniors particularly a new target market. Thailand was once thought as just a destination for intrepid backpackers, but it now very much has mass market appeal.
One thing to bare in mine is that getting around by foot in Thailand can be quite challenging, particularly if you are use to European holidays. More often or not, there are no footpaths, and when there are, they are usually parking spaces for motorbikes.
Resorts lie Phuket Island and Pattaya have made big strides to accommodate for older people. Bangkok has also improved.
It's something that you should take into account if you visit Thailand.
Medical Tourism big in Thailand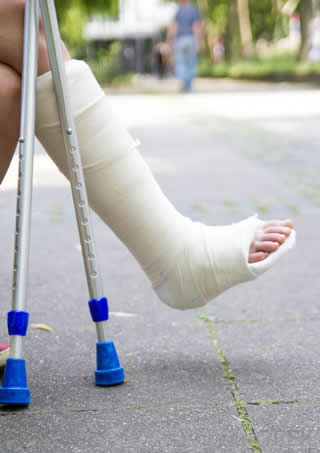 Medical tourism is now huge in Thailand, with cities like Bangkok having world class hospitals. People from all over the world travel to Thailand spefically for medical treatment, whether this be major operations, plastic surery or dental treatment.
If you go to Thailand to have some medical treatment, then always ensue you have medical tourism travel insurance with you.